Virtual CFO (or vCFO) stands for virtual Chief Financial Officer. Basically, that means someone who is an outsourced service provider, who supports a company in the types of functions and activities that are typically performed by a CFO such as:
Financial Reporting

Cash Flow Management

Corporate Performance Management

Financial Planning

Strategic Planning

Managing Risk

Promoting a Culture of Data-Driven Decision Making
A Virtual CFO is a highly skilled, financial expert. There are many independent consultants (single persons), as well as larger firms (companies), offering these specialized services.
What Does It Mean To Be Virtual?
You may have heard the terms Outsourced CFO or Fractional CFO. A Virtual CFO operates very similar to an Outsourced CFO or Fractional CFO and performs the same types of functions and activities. The main difference is that a Virtual CFO can be physically located anywhere in the world; and, as the term suggests, utilizes video technology for connecting with their clients. So, while an Outsourced CFO or Fractional CFO may travel to a client and be physically present on-site, a Virtual CFO typically works more remotely. This gives a Virtual CFO the ability to be more readily available to answer your questions and support your needs.
Why Do I need a Virtual CFO?
Startup, early stage, and growing companies normally do not have the funds to hire a full-time CFO. As a company grows, there is an increasing need for the functions and activities provided by a CFO. A Virtual CFO can provide financial, analytical, and strategic support that a growing company needs, at a fraction of the cost of hiring a full-time CFO. Small and Medium-sized businesses (SMB's) with annual sales in excess of $500,000 are often in need of Virtual CFO services.
A Virtual CFO can help you Grow Your Business and Maximize Profits; helping you build the business that you want.
What does a Virtual CFO do?
A Chief Financial Officer's (CFO) role is to develop, maintain, report and monitor corporate performance with an emphasis on financial reporting. A CFO is also responsible for financial planning, managing risk, and supporting data-driven decision making throughout the organization.
A Virtual CFO supports the same functions; however, since every organization is at various stages in their business life cycle and has varying financial needs, a Virtual CFO's service is flexible and provides support when and where the client needs it most.
In my experience working with small to mid-sized business owners, I've found that their needs range from getting their books in order and being able to read a financial statement to helping set and execute strategy supporting more forward thinking. I would summarize a Virtual CFO's services as partly financial analysis, partly strategic planning, and partly general business coaching. A Virtual CFO can be your most Trusted Advisor!
Financial Analysis: helping a business owner truly understand their financials, helping them get dialed-in to their numbers, and providing a fresh perspective and an independent voice to the conversation.
Strategic Planning: helping a business owner think about what the future realistically looks like and helping them create a plan and goals of how to get there.
Business Coaching: providing a little moral support, which every business owner can use every now and then and giving a business owner an outlet to openly share their struggles and work together to overcome their challenges.
As a Data Driver, a Virtual CFO can prove valuable to many departments within an organization, such as:
Accounting and Finance. This one is pretty clear and historically where most CFO's have focused their attention. Financial reporting, corporate budgeting, and cash-flow management.
Marketing. Return on Ad Spend, Value of a Lead, and Total Acquisition Cost.
Operations and Production. Cost of Revenue (or Cost of Goods Sold), Gross Margin, cost management.
Human Resources. Resource management, labor utilization, and other employee-related metrics.
Executive Team. Overall corporate performance and strategic execution.
What are the levels of Financial Need?
Although there is no road map that a company must follow as they start to grow, these are the typical levels of financial need that many organizations go through:
Level 1 – Basic. Bookkeeping, accurate accounting records, basic financial reporting (Balance Sheet and Income Statement or Profit & Loss Statement).
Level 2 – Oversight. Financial statement inspection and interpretation, corporate budgeting, consistent financial statement reporting, basic cash-flow management.
Level 3 – Monitor. Establish Key Performance Indicators, otherwise known as Objectives and Key Results. Consistently and transparently reporting performance results.
Level 4 – Strategic. Financial planning, establishing clear vision, developing corporate goals, prioritizing company's initiatives and activities.
Level 5 – Data-Driven. Promoting better decisions throughout the entire organization, supported with data and facts. Helping create a culture where everyone embraces the value of data.
What are the Key Metrics a Virtual CFO looks at?
As I've mentioned and will continue to stress, every company is different, and every industry is different. So, what might be important for one company to look at, track or monitor might not be important for another. A good Virtual CFO can help you uncover the things that deserve your attention (for your industry and for your business). Here is a glimpse at some of the things a Virtual CFO can review with you:
Cash Runway – trends in your available cash (cash in bank) and anticipated cash flow position. Knowing your cash runway will allow you to understand your cash reserves and will help you anticipate your needs.
Accounts Receivable – detailed review of your aged receivables. This will allow you to know which customers are current on paying you timely and begin to better predict future cash flows.
Revenue Trends – evaluating current month vs. the current month of the previous year. Also, evaluating current year-to-date vs. the year-to-date at the same time of the previous year.
Gross Margins – looking at trends in cost of revenue and/or cost of goods sold.
Net Income – evaluating current month vs. the current month of the previous year. Also, evaluating current year-to-date vs. the year-to-date at the same time of the previous year.
Net Income Percent – looking at trends in Net Income as a % of Revenue.
Expense Trends – analyzing the line-by-line expense trends as a % of Revenue.
Budget vs. Actual – financial performance compared to planned budget. Looking at both Monthly and Year-to-Date position.
Marketing Pipeline Value – forecasting estimated sales based on current activity and past results.
Monthly Recurring Revenue (MRR) Trends – evaluating movement in MRR. [insert graph for MRR categories: Beginning MRR, Expansion (upgrades or new sales to existing customers), Contraction (downgrades), New Customers, Cancellations (customers lost), Ending MRR]
Why Do I need to Hire a Virtual CFO?
If you're struggling with things like:
Knowing your Numbers – Do you have a good grip on your financials and understand what they mean?
Lack of Transparency – Not getting meaningful reports from your team or your vendor partners about what is going on in your business?
Stress – You and your team are working so hard but don't seem to be making any progress.
Stalled Growth – Has your company hit a plateau where growth is becoming more difficult?
Sleepless Nights – Are you overwhelmed with all the things you'd like to do?
No Strategy – Do you have a clear vision of where you are heading with a comprehensive plan of how you are planning to get there?
Firefighting – Is your day constantly interrupted with problems and emergencies?
Work Life Balance – Are you spending most of your time buried in work and not spending enough quality time with your family?
Unknown Value – Do you have any idea what your business is worth, a Range of Value?
If you are struggling with any of these things, then a Virtual CFO could be right for you. Get started Now! 
You're probably asking yourself "how do I get started". The process of working with a Virtual CFO typically goes like this:
Step 1 – Discovery
A Virtual CFO will get to know you and gain an understanding of your goals and challenges. This is typically achieved through a brief virtual, video call. Here is where a good Virtual CFO will do a lot of listening to determine how they might be able to help you.
Step 2 – Financial Inspection
A preliminary review of your most recent financial statements and company reports, as well as interviews with you and your key leaders, helps a Virtual CFO better understand where your company is on your growth journey and helps uncover some of the opportunities for improvement. At the conclusion of the financial inspection, a custom plan can be developed that addresses your needs and sets the stage for a path for success.
Step 3 – Monthly Performance Review
A Virtual CFO will most likely prepare a monthly report for evaluation and discussion purposes. He/she should meet with you monthly (a virtual, video call) to help you better understand your financials. They should answer your questions, go over their findings, provide you with actionable insights, uncover areas that require your attention, and maintain an Action Plan to monitor your progress.
How much does a Virtual CFO cost?
Rates can vary depending on the level of expertise of the individual consultant or firm, but the cost of a Virtual CFO can range, on average, anywhere between $100 to $250 per hour. Most Virtual CFO's will customize a plan according to your needs and charge a monthly retainer. Plans and pricing will vary depending on the level of effort required of the Virtual CFO. Personally, I have 2 types of pricing plans:
1-on-1 Coaching. Starting at $500/month
We will meet monthly (virtual, video call). I'll provide you individual support along your leadership journey. Together, we will review basic financial performance and help you stay focused on meeting your goals.
Virtual CFO Service. Starting at $1,500/month
I'll develop a custom plan based on your specific needs. We will meet monthly (virtual, video call). I'll perform a monthly analysis of your financials and, together, we will make progress toward executing your strategy and building the business that you want.
Why work with ME, Jeff Meziere?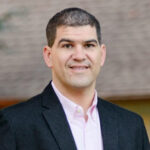 Not all Virtual CFO's are equal. As an Entrepreneur, experienced Operator, and Financial Expert, I understand how challenging it can be to run a business. From marketing and sales, to operations, to customer support, to employee-related issues, and of course finance and accounting, I've been intimately involved with every aspect of growing companies.
Wherever you are in your business life cycle, I can join you on your journey and guide you to the next level. No 2 companies are the same! Every company has its own unique set of goals and challenges. I'll customize a plan to meet your needs.
Share This Article With Your Friends